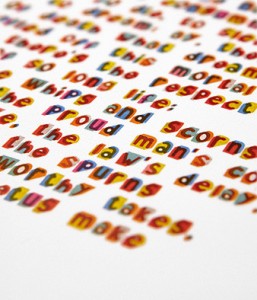 For those of you who were at the Lift conference 2008 you might remember of Fontself. Franz Hoffman and Marc Escher, the two founders of the company, were there to offer everyone the opportunity to fill in a grid with their own hand writing, scan it, and use it on the Lift website.
Today, the Fontself team has grown and is celebrating their first release of a product. Together with Netlog, the european online social portal, they are now giving the opportunity to the Netlog community members to send messages, post blog entries or post comments using personalized character fonts.
Congratulation to them, they have been working long and hard for their ideas to come out and I am proud I helped them make their dream come true.
[fontself font="_9905c72628cf93321a6ce43c146071af09cb7d2339b3b1cfc8eb764ccf6d87ff" size="30″]And this also gives me some advantages, like being able to use a Fontself font on my own blog and give you a glimpse at what the future of web fonts might be![/fontself]
[fontself font="_b72139c4df1037c8971033917d5bf684f05f9e33f8b990b9f3fef046823e596a" size="20″]Among other things, you will appreciate the ability to select, copy and paste the text :P[/fontself]
For now, the feature is only available to the french version of the platform but there is no doubt that it will rapidly extend to the rest of the 35 million Netlog members throughout Europe and that the Fontself team will continue to develop their technology and enhance the web.
If you want to stay informed about Fontself and their technology you can either subscribe to their newsletter, become a friend of their Netlog page, follow them on twitter or keep following this blog…
Image Credits: Fontself